Value²: Students and Tribes
Our value equation is simple, and quite unlike any other university in America. Both the student and the Tribe benefit directly from our ability to provide a quality higher education program. This is not to mention the many peripheral benefits realized from attaining a degree from one of our programs.
On average, Haskell saves each Tribe who sends a student here an estimated minimum of $20,000 per year in tuition and fees alone. This gives Tribes a substantial amount of money to devote to other needs and programs. It also provides a steady pipeline of future leaders to each Tribe, community, and society.

Our Fee structure at Haskell
The mission of Haskell Indian Nations University is to provide a tuition-free education for Native American Indians and Alaskan Natives of federally recognized Tribes.
Standard Fall and Spring Budgets, Per Student:
| INSTITUTIONAL COSTS | On-Campus Living | Off-Campus Living |
| --- | --- | --- |
| Foodservice Fee | $245 | $0 |
| Library Fee | $100 | $100 |
| Housing Fee | $180 | $0 |
| Little Nations Academic Center Fee | $5 | $5 |
| Activity Fee | $35 | $35 |
| Internet Usage Fee | $50 | $50 |
| Athletics Events | $25 | $25 |
| Thorpe Fitness Center Fee | $25 | $25 |
| Laundry Usage Fee | $50 | $0 |
| TOTAL INSTITUTIONAL COSTS | $715 | $240 |
Traditions Valued
It's easy to see the financial benefits of attending Haskell. What's equally important are some of the long-standing programs, beliefs, and approaches we have utilized over the years to educate Native Youth about Indigenous practices and principles. These efforts are aimed at achieving our mission of building leadership capacity to help ensure the sovereignty of the many Indigenous Tribes.
Some examples include:
The ability to engage, learn from, and interact with members from more than 100 Tribes each semester
The ability to choose from several Indigenous language classes
The use of traditional knowledge keepers to teach Tribal concepts, such as Lakota Star Knowledge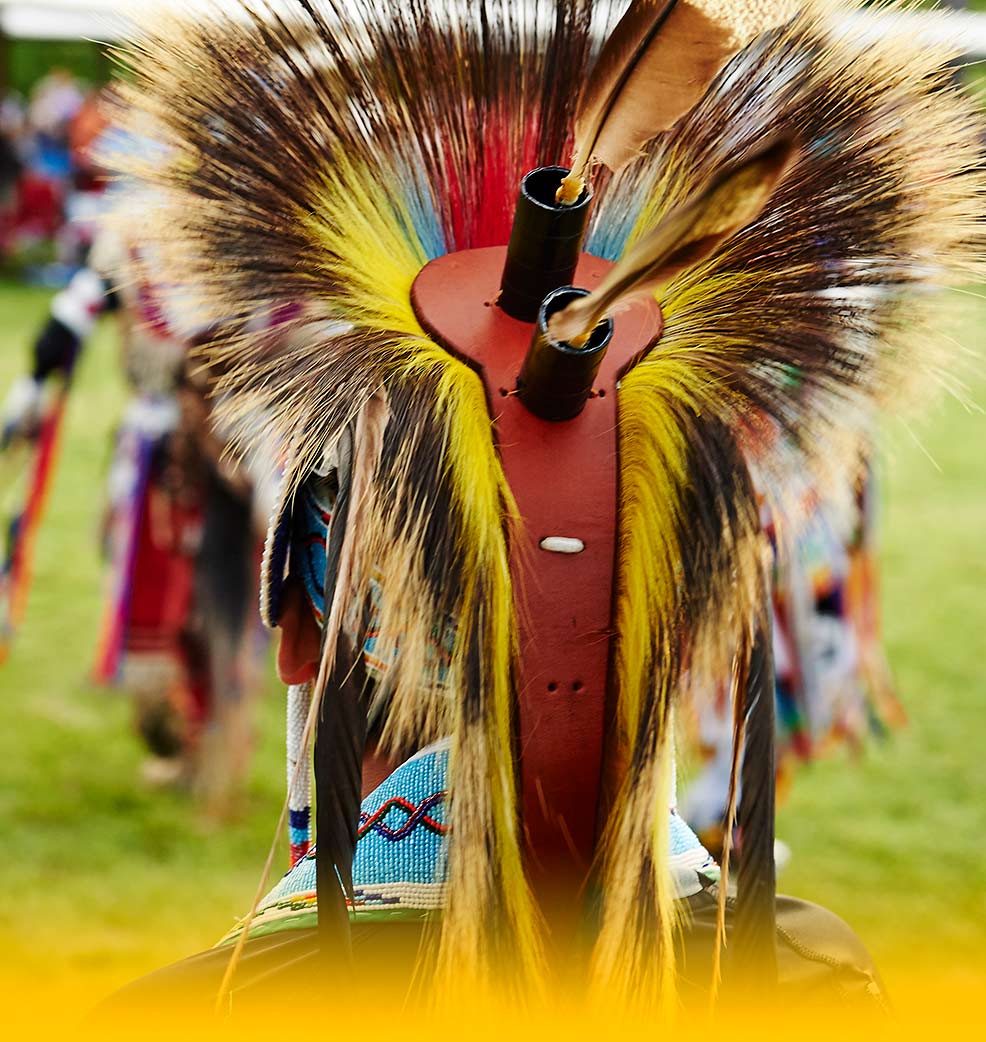 Financial Perspective
By attending Haskell, students and Tribal Nations realize tremendous financial benefits:
Since we do not charge tuition, and have minimal fees, students at HINU can often graduate with little to no debt burden. On average, one in three Americans is paying down student debt. Of those who are, more than 30% are behind in their payments.
Compared to three other regional colleges and universities, students enrolled in the Fall of 2015 saved an average of more than $20,000 in tuition and fees to achieve an Associate Degree.
Cumulatively, the 76 Cherokee Nation students enrolled in the Fall 2015 degree programs at HINU saved on average more than $350,000 during that semester, as compared to the three other regional colleges and universities.
Across America, students who graduated in the 2015 class had more than $35,000 in debt. This trend has gone up continually since 1993.